Description:
Picture of "Leland Francis Wilcox and Edith Adelia Holland. United in marriage on Sept. 28 1929 in Idaho. Leland was 22 years old and Edith was 19 years old.
Leland was born August 7, 1907 in Baker, Oregon. Passed away February 24, 1972 in Oregon City Oregon.
Edith was born August 15, 1910 in Baker, Oregon, Passed away on May 10, 1963 in Ilwaco, Washington."

"Edith was the second child of Alex and Lillie Holland. Raised in Baker County. Attended school in Pocahontas area. Edith had one older sister and seven younger brothers. Edith's baby dress and Bonnett made by her mother Lillie is at the museum."
Click to Enlarge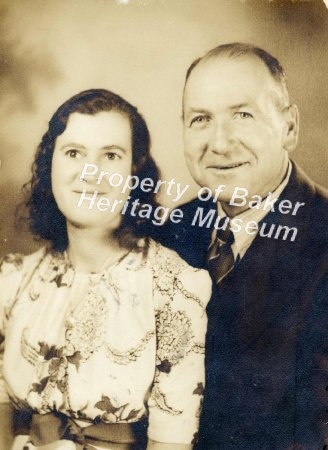 Leland and Edith