Description:
Army Uniform World War II Dress jacket, light weight wool.

Red Arrow on blue —World War II US Army Pacific command patch.

10th US Army patch

Golden eagle Uniform patch is worn above the right breast pocket by Army personnel having been honorably discharged from service in WWII.

Laurel Wreath patch for traditional symbol of high merit and honor. Established in 1944— 1961
awarded for a meritorious conduct in the performance of service for at least 6 months during a period of military operations against an armed enemy.
Click to Enlarge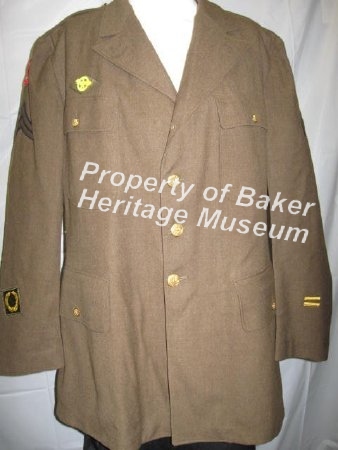 Uniform Army dress jacket, front