Description:
A photo of the last class to attend the Ironside school on their last day in 1973. There are 6 elementary students and 5 pre—schoolers.
From left to right: Wayne Ellis, John Coleman, Lorri Ellis, Robby Clark, Pete Bronson, Sandy Clark, Diane Mussi, Diane (Dee Dee) Pollard, Becky Tucker, Apri Bronson
Teache in back is Mrs. Billie Pollard.
Click to Enlarge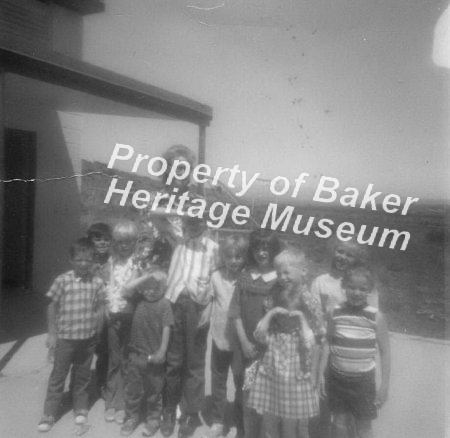 Last class at Ironside, 1973