Description:
St. Francis Academy when it was held at the Virtue Home. Top picture is of the building, bottom is of the students and one nun outside the building.
2nd row: Frank Grant
3rd row, 2nd from left: Ed Herman
Bottom row: 3rd from right—Andrew Nadeau, 2nd from right—Johnny kelly.
Click to Enlarge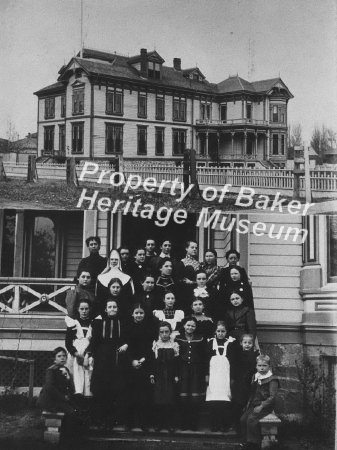 St. Francis Academy at Virtue