Description:
Sparta school, 1915. Students: Back row, l. to r. John Wellingham, unknown, Hazel Mackey, Barbara Crabb, Unknown, Ralph Wellingham.

Center Row, l. to R. Inez Butterfield, Lizzie Butterfield, unknown, Harold Wellingham.

Front Row, L. to R. Francis Grubb, unknown, unknown, Dorothy Williams, John Butterfield, Lilburn Peterson.

The teacher was Eve L. Burgess.

Photo submitted by Russel E. Burgess, Phoenix, AZ.
Click to Enlarge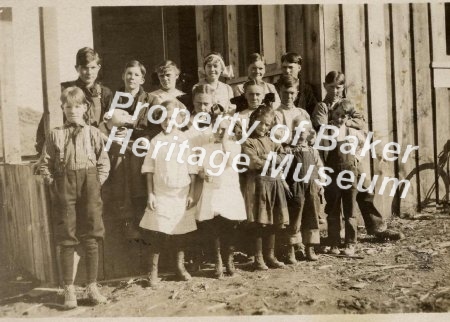 Sparta School, 1915