Description&nbsp
Sharon Kunge, Darlene Erwin, Lee Johnston, Tommy Hacker, Mike Bessonette, Linda Davenport, David Paton. Leanne DeRoest, Claudette Dunn, Pamela Earl, David Coons, Marlene Prowell, Dennis Smock, Lee Givens, Denny Green. Mike Saunders, Terry Jackson, Frank Cody, Jani Werschkul, May Perks, Diane Colton, Kathryn Ruppert, Wesley Luster.
Schools & children
-School group photo, prob. 5th or 6th grade -
Copyright PastPerfect Museum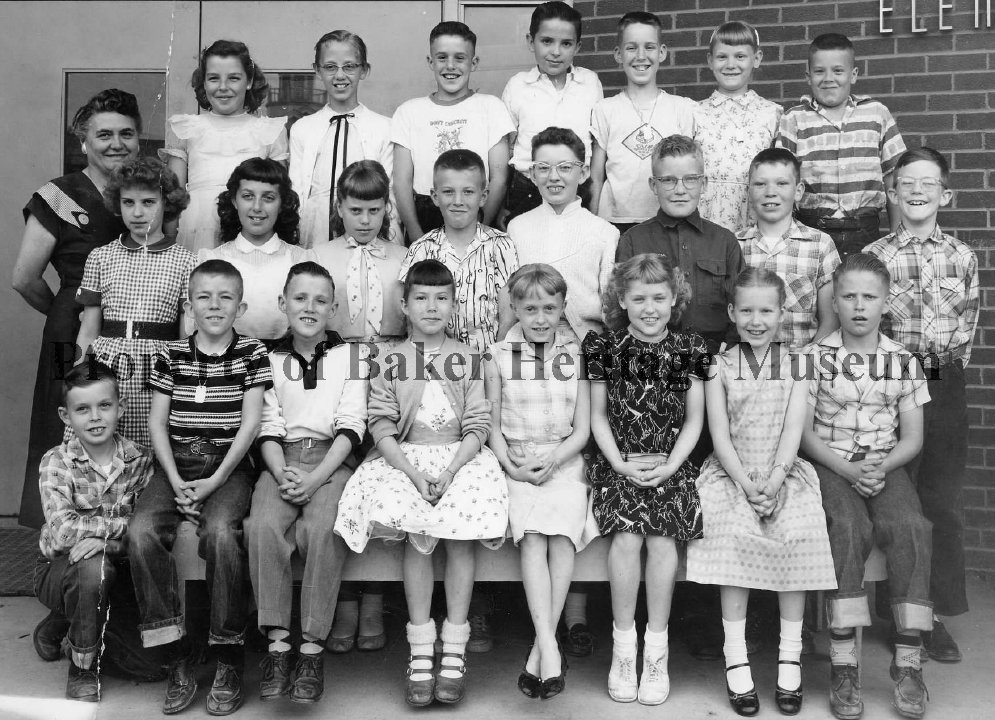 COPYRIGHT INFORMATION ~ When using this image, the credit line should be in the following format: Image courtesy of the PastPerfect Museum.