Image 1 of 2
Description&nbsp
1866 Circuit court jury list plus expenses for mileage and days in court. Signed by CM. F. Foster clerk., May, 1866. Geo. Henry, Geo. Russell, Jms Hibbard, J. W. McCrary, T. M. Reis, LMcMurren, Thomas, Davison, Andrew, John L. Kinnison, J. C. Lewis. W. H. Harris, James S. Rice, Wm. C. Hindman, Wm. Garrison, Chancy King, S. Grier, D. R. Merritt, ; Grand Jurors: Wm. Corcoran, James, Powers, Richard Kidd, Stephaniah Bryant, D. F. Moore, L. Parker, N. E. Duncan.
Towns
-1866 Grand Jury list -
Copyright Statement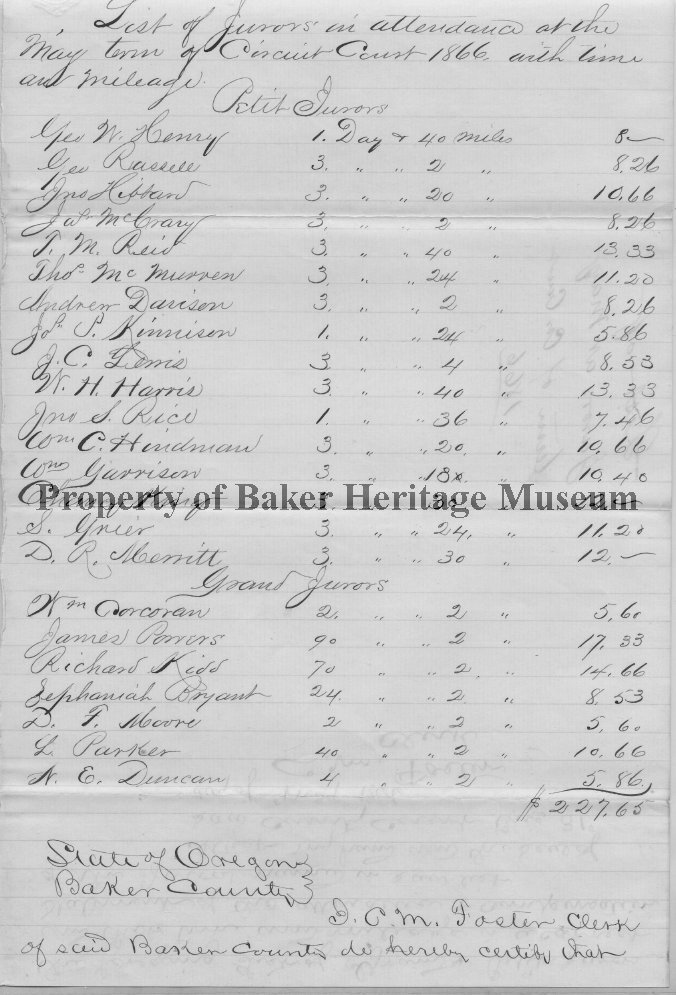 Circuit Court Jury List 1866 1
COPYRIGHT INFORMATION ~ When using this image, the credit information should be in the following format: Image courtesy of Baker Heritage Museum.